Newborns
If you are pregnant and wanting newborn pictures contact me BEFORE you deliver if possible! I will fit you in my schedule by knowing a tentative delivery date. It's ideal to shoot newborns within 5-10 days after birth! I prefer day 7-9 whenever possible! At this age they sleep, they still have the newborn curl and it's also a good time before skin changes start to occur! (I will take newborns up to 14 days of age if absolutely necessary! Once they pass two weeks they are generally less sleepy and harder to pose!) Time goes fast after delivery so make sure and get everthing scheduled before life turns upside down!:) I allow for plenty of time and privacy for nursing and cuddling so plan on 2-4 hours.
VERY IMPORTANT!!! The morning of your session please do what you can to keep your newborn awake for 2 – 2 1/2 hours before the session. He/she will most likely sleep in the car on the way to see me. That is fine. Once you arrive I will undress your baby down to the diaper and then feed him/her.  After that we will begin! (Please dress your newborn in something that either snaps or zips up the front. If they are asleep I try to undress them without waking them!!):)
You don't need to bring anything but your teeny precious baby, milk (If you are breastfeeding you will have plenty of privacy for nursing during your time here!) and a newborn pacifier. I strongly recommend you bring a newborn pacifier with you even if you do not agree with them or plan to use one on a regular basis. I will be trying to keep your baby asleep and will be moving him/her in and out of objects and poses from 1-3 hours. I use the pacifier to keep him/her as sleepy and content as possible. You may throw it out as soon as your session is complete! I would also like to ask that your dress your newborn in something that is easy to take off! (snaps or zips up the front!)
I have all of the props, blankets, hats and wraps needed for the session. Newborns are best photographed in the buff so no fancy outfits need to be purchased for your session. Keeping it simple produces those beautiful womb like images!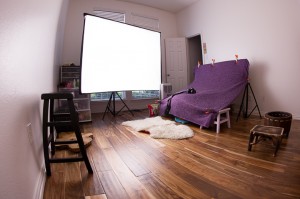 Feel free to bring something to keep yourself entertained while your baby is having his/her perfect pictures done! I provide snacks, TV and even a movie to keep you entertained during your baby's session!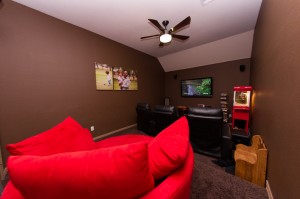 when is the best time for maternity pictures?
the best time to schedule your maternity shoot is 30 weeks or later. you want your belly to be firm and round! the session will normally last 1 – 1-1/2 hours. all family members can be included at no additional charge. we do provide some fabrics, but i encourage you to bring any personal items you wish to include in your session. the most popular items are a long flattering maternity dress, jeans (even if you can't zip them please bring them. mom's normally prefer them in pictues rather than the ones with the hidden belly panel!!) we do request that you bring both a black and a nude bra and underwear! you also have the option of going topless or completely nude! for your spouse he should bring a shirt that compliments your dress/outfit.
we can edit anything.. scars, tattoos, stretch marks, belly button rings, you name it! i would recommend a manicure and pedicure as we do take a lot of images that display your hands and a few that display your feet! if you have any questions before your appointment feel free to call or even text me! no question is too silly to ask!